Windows 2016 Virtual Private Servers
UnlimitedGB's Windows 2016 Virtual Private Server line is the ideal solution for clients who require the control of a dedicated server matched with the affordability and simplicity of a traditional shared hosting account.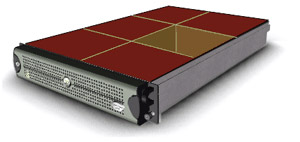 Plesk® Virtuozzo Containers management ensures that your applications have the power they need when they need it, and that the hardware is not sitting idle when they don't. Our VPS servers feature premium server hardware to ensure the peace of mind that your VPS will always be available.

Great for business or personal use, Windows 2016 VPS hosting empowers you with literally limitless options ranging from hosting unlimited domains to full root access to your server.
Our Virtual Private Servers give you the power of dedicated servers at a fraction of the cost!
| | | | | |
| --- | --- | --- | --- | --- |
| Windows 2016 VPS Advantage | | | | |
| | | | | |
| FREE FTP Storage Space | | | | |
| | | | | |
| Guaranteed CPU / Processors | | | | |
| | | | | |
| Monthly Bandwidth / Transfer | | | | |
| Static / Dedicated IP Address | | | | |
| Remote Server Desktop (RDP) | | | | |
| | | | | |
| | | | | |
| Windows Server 2016 Standard Edition (64-bit) | | | | |
| Plesk Onyx 17.x - Fully Managed | | | | |
| Plesk Unlimited Domains License | | | | |
| Plesk Unlimited Resellers & Sub-Resellers | | | | |
| Internet Information Services (IIS 10) | | | | |
| ASP / ASP.NET 1.1, 2.0, 3.5, 4.6 | | | | |
| | | | | |
| Microsoft SQL Server 2017 | | | | |
| | | | | |
| Plesk Apps (WordPress,Joomla..) | | | | |
| Apache Tomcat Engine (Optional) | | | | |
| JSP, Java Servlet, JDK & More... (Optional) | | | | |
| | | | | |
| | | | | |
| 100% Network Uptime Guarantee | | | | |
| VPS Configuration Fees & Setup Fees | | | | |
| | | | | |
| | | | | |